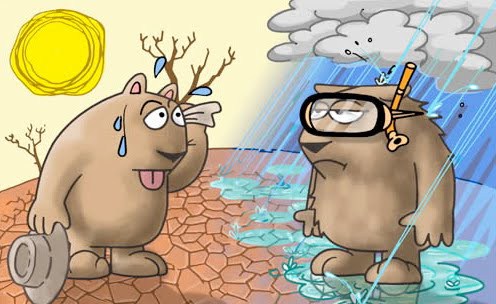 What are we going to do about this?
About
During times of uncertainty, the concept of resilience offers promise in preparing individuals, communities and ecosystems for challenges both expected and unexpected, while providing the foundations for developing more radical changes to improve people's lives and our surrounding environments. The Extreme Events in Science and Society research programme at the University of Stirling is interested in the role 'community resilience' has in responding to extreme events, which can range from natural disasters to cancer diagnoses. We also want to know how we use such community resilience to improve civic participation and drive positive change (and positive, extreme events) beyond just mitigation of extreme events.
The programme brings together an interdisciplinary network of researchers based at the University Stirling with collaborators around Scotland and the wider world. The programme is led by Professor Al Jump and has interests and expertise that span the health, social, computer, and biological and environmental sciences, as well as arts & humanities and business studies.
November 2018 update
Along with Sandra Engstrom and Fiona Millar, we have been awarded a grant from the National Centre for Resilience on 'Building a Movement: Community Development and Community Resilience in Response to Extreme Events'. We plan to bring together stakeholders from across policy, practice and research, including a focus on community groups, in order to discuss best practice as it pertains to community resilience in Scotland. Workshops will include discussion on gaps in practice and research knowledge and next steps to promote growth in this area. Thematic analysis of these discussions will provide robust evidence of the workshop outcomes. We believe there remains a gap in identifying what community resilience is currently enacted and how such experiences can be used to encourage further community resilience/ understanding of community resilience. This development of community resilience will hopefully form the foundations for sustainable, positive changes in people's lives and communities. Updates and outputs to follow…